Würth Open Air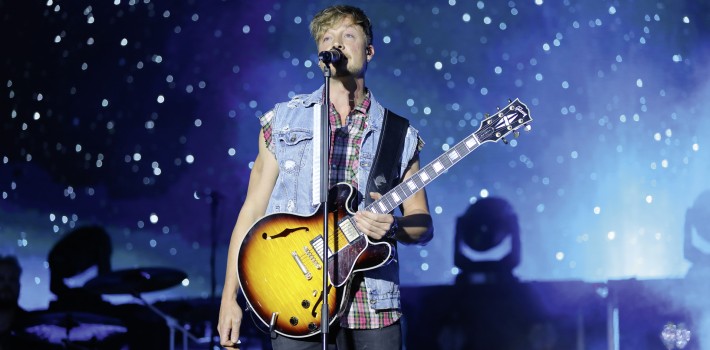 More than 18,000 visitors enjoyed the celebrations at the three-day Würth Open Air event on the grounds of Carmen Würth Forum in Künzelsau. Würth Philharmoniker, conducted by Elisabeth Fuchs, kicked off the event. Star tenor Rolando Villazón transported the audience to Italy and Brazil with his sublime singing skills. József Lendvay beguiled the classical audience with Paganini's Violin Concerto No. 1 on the Stradivarius owned by the Reinhold Würth Music Foundation.
On the second day, talented songwriter Tom Gregory opened the concert and made the audience break out in song. Next up was German pop: The audience danced enthusiastically to the music of pop singer Johannes Oerding and the electro-pop duo Glasperlenspiel. Baden-born singer Max Giesinger inspired the crowd with his title "80 Millionen". The ambiance at the festival changed once Berlin-based singer, producer and composer Fritz Kalkbrenner took to the stage: As the main act of the evening, he transformed the festival area into an open-air disco with a breathtaking light show.
The 19th Würth Open Air was rounded off by Finnish rock band Sunrise Avenue, which thrilled 10,000 visitors with a balanced mixture of rock, pop and ballads. Opening acts Dr. Feelgood, Matt Beilis and Niila also provided for a great atmosphere.
​ ​