Freie Schule Anne-Sophie Künzelsau and Berlin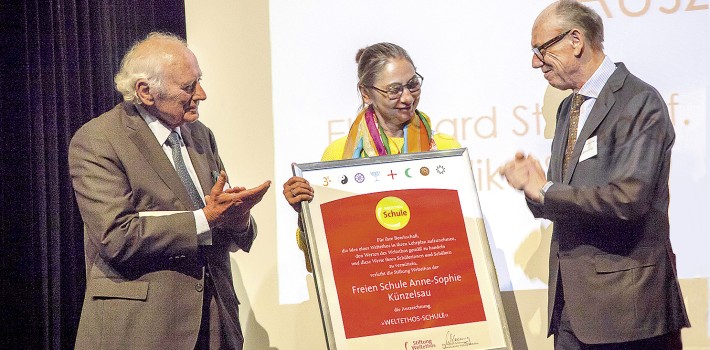 "Every child should leave Freie Schule Anne-Sophie as a winner." This was Bettina Würth's motivation when she founded the full-day school in 2006, featuring its own educational concept of target- and performance-oriented learning in a stimulating environment. Focus is placed on encouraging autonomous learning and the development of social skills. The aim is to ensure that the learning partners leave the school as autonomous, independent individuals. Small learning groups, individual learning support, the use of digital media and a stimulating environment combine achievement with the idea of learning as a fun activity. 
The school is a state-approved private school and offers all types of schooling, from elementary school to (technical) secondary school and high school. The sister school in Berlin was opened in 2011. Freie Schule Anne-Sophie in Berlin is also a state-approved full-day school (elementary school and secondary school) with a focus on bilingual education in German and English.
In October 2018, Freie Schule Anne-Sophie Künzelsau received the "Global Ethic School" award from "Stiftung Weltethos" (Global Ethic Foundation) in Tübingen for its commitment to value-based education and the promotion of interreligious and intercultural dialog.
​ ​