Cultural center "Kulturhaus Würth" with the library "Frau Holle"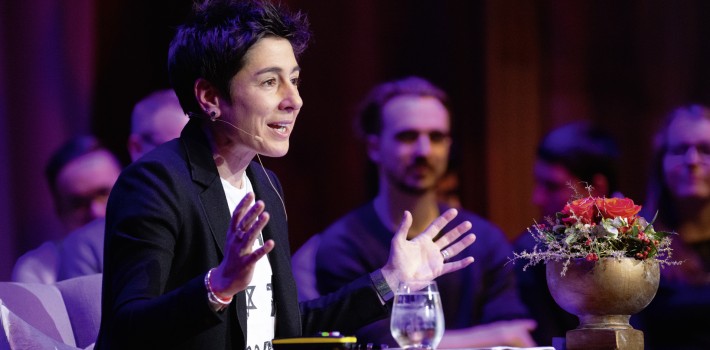 The cultural center "Kulturhaus Würth" with the library "Frau Holle" has enriched cultural life in Künzelsau since 2017. The establishment was created on the initiative of Carmen Würth. The reference library contains over 7,000 works from her private collection—from narrative literature and specialized texts to guidebooks and rare works. A new addition is the option of holding civil and non-confessional marriage ceremonies in the "Frau Holle" library.
Under the motto "Achtsam Leben – Wie kann das gelingen?" ("Living together with mindfulness—how can we do that?"), there were over 60 events including lectures, readings, children's programs, seminars, and courses in 2018. Guest authors included Ranga Yogeshwar, Axel Hacke, Christian Ritter, Stefanie Ritzmann, chief inspector Karlheinz Gaertner, Hatice Akyün, and Dunja Hayali. "Kulturhaus Würth" was very well received right from the start, attracting over 9,000 visitors last year. Special emphasis is placed on activities for children and adolescents. One highlight was the participatory theater for children aged four and up, specially designed for the "Frau Holle" library. Conceived and performed by the ensemble of the children's and youth theater "Radelrutsch" from Heilbronn, it will be performed again in 2019.
​ ​